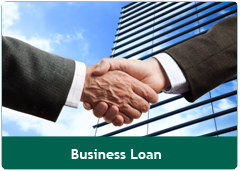 Development Finance
We formed this division specifically to lend money to small businesses to acquire assets or raise capital.

Small businesses are invariably under funded, which hampers their ability to grow. There are many finance institutions in the UK but unfortunately they like to lend to larger companies, with long track records, strong accounts and clean credit ratings. So smaller businesses often find themselves in a frustrating position - they need finance to help them grow but they cannot secure the finance because they are too small!

We are responsible for providing millions pounds per year to small and new start businesses.

Sterling Capital provides short term business finance and leasing to clients up to 3 years across the whole spectrum of commerce and industry, throughout the UK. We have a wealth of experience in providing short term loans and equipment funding for:

• New start-up businesses
• Rapidly expanding companies
• Established businesses
• Local government and state-run organisations

Funding is available up to £1 million per transaction for up to 3 years on competitive terms simply unavailable elsewhere.

Whilst we do have standard credit criteria, we will always try to provide a financial solution for you. If one aspect of finance is not right for you, there are several other alternatives. Simply select the type of funding that applies to you and contact us or email us and we will ring you for an initial chat.